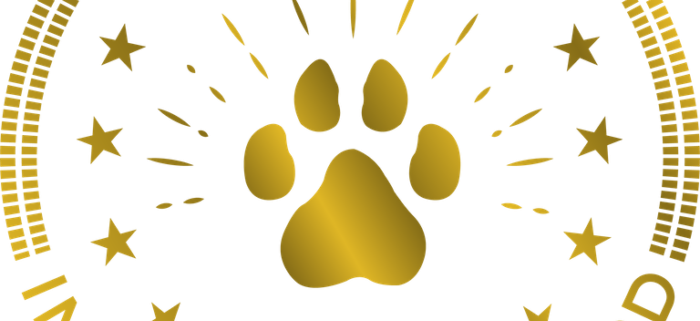 2021 Storefront Retailer of the Year by the Independent Pet Innovation Awards
FOR IMMEDIATE RELEASE 
NorthPoint Pets becomes the first-ever single independent store to win the award. 
CHESHIRE, SEPTEMBER 15, 2021– NorthPoint Pets & Company announced today that the company was named the 2021 Storefront Retailer of the Year by the 3rd Annual Independent Pet Innovation Awards. 
NorthPoint Pets was selected from a field of over 1,250 nominees, including other top companies and innovations from across the pet care industry.  
I'm humbled to accept this Pet Innovation Award on behalf of our team at NorthPoint Pets," said Nicole Cammack, NorthPoint Pets & Company's founder. "To be recognized alongside Airvet, PetSafe, Vetster – and all the other great companies and products serving pets – is truly an honor. This award is a wonderful validation of the hard work, dedication, and care that our team delivers to our customers and their pets each and every day."  
The Pet Innovation Award comes on the heels of NorthPoint Pet's recognition by Pet Business Magazine as the #1 Independent Pet Store in the United States in 2020, solidifying NorthPoint Pet's reputation as one of the nation's and region's premier pet nutrition resource center and supply store. 
ABOUT THE INDEPENDENT PET INNOVATION AWARDS 
The Independent Pet Innovation Awards program is the industry's most robust recognition platform for innovators and leaders in the pet industry. Judged by senior marketing and product professionals in the pet product space, the coveted Independent Innovation Awards recognize the world's best pet companies, products and services. 
ABOUT NORTHPOINT PETS & COMPANY 
Located in Cheshire, Connecticut, NorthPoint Pets & Company is more than just a pet store, it's a nationally recognized Pet Resource Center. NorthPoint Pets provides pets and pet parents with premium food, and unbiased and honest information regarding the care, feeding, and behavioral drivers of dogs and cats. NorthPoint Pets collaborates with pet owners to put every pet on a personalized path to better their nutrition and wellness, keeping pets happy, healthy and safe.  
2021 Storefront Retailer of the Year – Independent Pet Innovation Awards 
2020 #1 Independent Pet Store in the U.S. – Pet Business Magazine  
https://www.northpointpets.com/wp-content/uploads/2021/09/Pet-Innovation-Award2021-Color-2-e1631796835890.png
706
700
NorthPoint Pets
https://northpointpets.com/wp-content/uploads/2022/08/NPP_nav_color-1-300x94.png
NorthPoint Pets
2021-09-16 12:12:02
2023-08-09 19:40:15
2021 Storefront Retailer of the Year by the Independent Pet Innovation Awards