7 Essentials for Adventuring with your Dog
The weather is getting warm and your dog can't wait to go exploring with you! But before you run out the door, are you prepared with the essentials? Here's a list of must-have gear to enjoy your next outdoor adventure with your pup!
1. A Sturdy Collar and Leash
It's always a good idea to check the integrity of your dog's collar and leash before leaving the house, even if you're headed for a short walk. This is especially important when heading into a state park or open area where your dog may run into other dogs, wildlife, or other safety hazards if you become separated. Four or six-foot leashes are recommended for optimal safety. Bright colors and reflective strips offer greater visibility.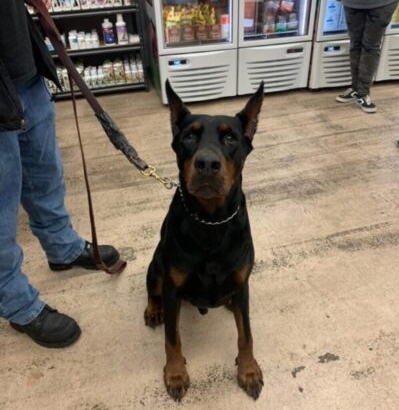 2. The Right Harness for the Job
Not all harnesses are multi-purpose. For example, some harnesses are designed for ease of on/off, while others are helpful to reduce your dog's ability to pull. If you're heading out on a long hike, the right harness can make the difference between an enjoyable adventure and a sore shoulder! If you need assistance choosing the right type or size of harness for your dog, our in-store experts can help you find the perfect fit.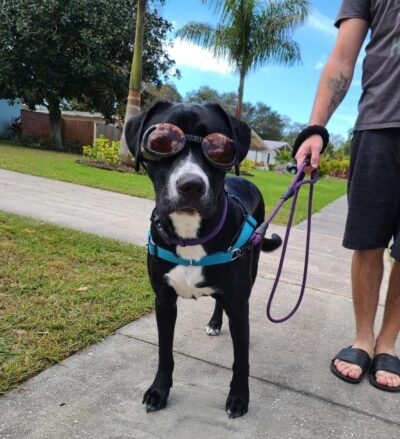 3. Portable Food or Treats
If you expect your excursion to consume most of the day, you may want to consider bringing a snack along for your pup, especially after extended vigorous exercise. The most lightweight option is freeze-dried food, available in small bite-size pieces, nuggets, or patties. These take up little space in your daypack and because they have no moisture in them, will not weigh you down. Plus, they're rich in high-quality protein, so you can feel good about feeding them!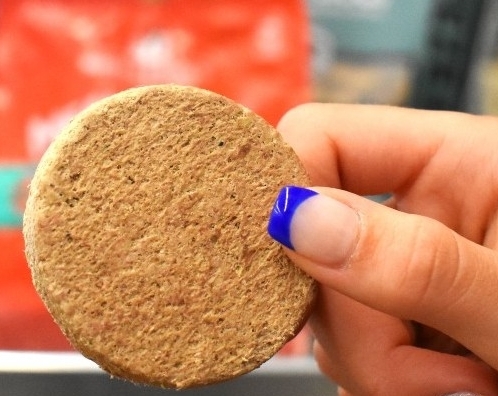 4. Travel Water Bottles and Bowls
Staying hydrated should be just as important for your dog as it is for yourself. This is exponentially important in warmer weather or if your adventure includes vigorous activity. But you don't have to worry about getting dog slobber all over your water bottle, thanks to convenient convertible bottles and collapsible silicone bowls. These options are designed to minimize space and weight in your pack.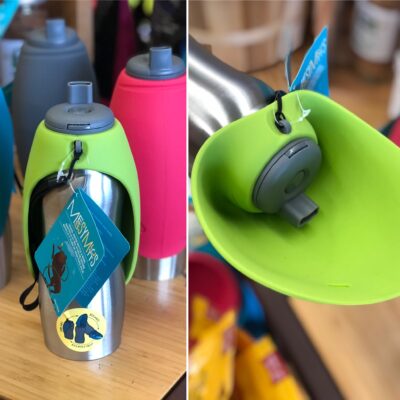 5. Flea and Tick Preventatives
Here in CT, fleas and ticks can be found on pets year-round, despite the bitter cold temps outdoors. It's always best to air on the side of caution and use a preventative to keep your pet (and yourself) free from nuisance insects and the diseases they carry.  Natural flea and tick preventatives offer safe alternatives to toxic pesticide applications. Versatile options include internal powders, spot-on topicals, herbal collars, topical powders, and herbal repellent sprays. Natural alternatives can also be paired together, so you can double up if your destination is extra buggy.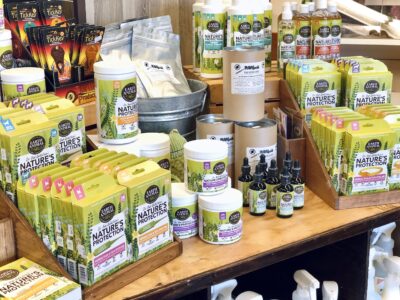 6. Poop Bags
It's a best practice to always carry poop bags whenever your canine friend leaves your yard. Picking up after your dog is respectful not only to your neighbors, but also to those who keep our parks and trails maintained. Small roll dispensers offer a convenient carrying solution with an easy clip to your leash or daypack. Remember to respect the environment and always dispose of your dog's waste in designated trash receptacles.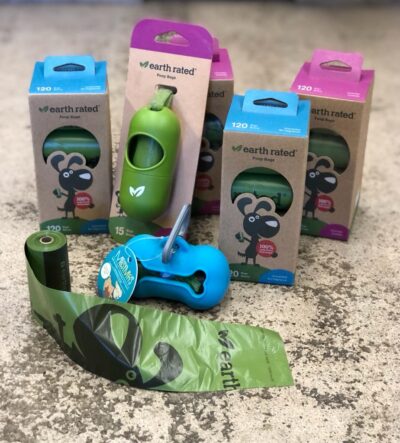 7. Dirty Dog and Messy Mutt Mats
After a long day out exploring the trails, chances are likely that your dog is covered in dirt up to his belly, or is still soaked from that quick dip in the lake. Save your car seats with a Dirty Dog Mat! These mats absorb up to 7 times their weight in water, making them a magnet for dirt and debris. Use them as a towel for a quick dry, then lay them down as a car seat cover to prevent muddy pawprints. They'll actively pull the muck off while Fido sleeps the whole drive home! After all, he's pooped!