CBD & Hemp: Legal or Illegal?
In Part I of our CBD Education Series we discussed the history of cannabis, which dates back over 6,000 years! We know that hemp and marijuana are both types of cannabis and that THC and CBD are just two types of cannabinoids out of over 400 that exist within cannabis. Even though we're waiting for research to catch up to the popularity of CBD, we explored how CBD works and the different types of cannabinoids that can interact with the endocannabinoid system of humans or pets. However, Hemp and Marijuana plants can be highly toxic. We are going to discuss the safety and legality of cannabis In Part II of our CBD Education Series. In addition, we'll explore the FDA stance, the Farm Bill, CBD commerce, and other safety measures. Maybe a bit boring at face value, but if you use CBD for yourself or your pet it would be wise to familiarize yourself with the details.
Legality & The FDA 
As it currently stands the FDA has not approved a marketing application for cannabis for the treatment of any disease or condition.9Further, based on the Food, Drug, and Cosmetic Act (FD&C Act) CBD is illegal because it is recognized as a drug for human epilepsy. Based on the historical actions of the FDA, its current status as an approved drug establishes a low likelihood of CBD being approved as a supplement or food ingredient, but this has not stopped companies from using CBD in supplements and treats. The FDA is unlikely to enforce this legality if companies eliminate the use of 'CBD' on the label and avoid claims such as 'cures, treats, prevents or mitigates' a disease or condition. Many companies have complied, but unfortunately, some companies have continued to use 'CBD' on the label, and/or make unsubstantiated claims. As a result, the FDA regularly issues warning letters to companies who make these claims.10 In addition, it is important to note that CBD is not legally able to be included as an ingredient in pet food.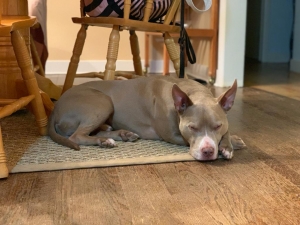 The rules and regulations for hemp and marijuana are different with each having separate statutory definitions:
Marijuana typically refers to plants with high concentrations of THC, the psychotropic drug used for medicinal or recreational purposes.1
In contrast, hemp is typically cultivated for use in personal care products, nutritional supplements, and fabrics. It contains higher amounts of CBD, which does not have psychotropic properties.3 THC must remain at a concentration of 0.3% or less on a dry weight basis.
The Farm Bill & Decriminalization Clarification
In 2018 the Hemp Farming Act (part of the Farm Bill), decriminalized hemp and lifted the ban on hemp as an agricultural commodity. The act also removed industrial hemp from Schedule I of the Controlled Substance Act (CSA). However, contrary to popular perception, it did not make hemp products, including CBD and activities surrounding their commerce legal11. Marijuana continues to remain a schedule I substance as of the date of this publication.12 As discussed earlier, the difference between these two being that hemp contains a very low amount of the psychoactive compound THC. The move to decriminalize hemp, and allow for responsible use in veterinary medicine is one that many veterinarians support, as many recognize its potential benefit according to a recent survey.3
Without formal regulation and guidance from organizations such as the American Veterinary Medical Association (AVMA) and the FDA regarding CBD use it leaves a lot of unknowns, and potential room for problems. The AVMA has pressed the FDA for regulatory action and clarification citing its potential therapeutic benefit.13  What many don't understand is that much of the lack of guidance from these organizations has largely to do with a lack of data and research. The FDA currently is working to support drug development from CBD, and actively collect research surrounding its use. The FDA states, as data become available that are high-quality, reliable, and relevant to our evaluation of CBD products that fall under the FDA's purview, we will be able to refine – and, perhaps in some cases, revise – our thinking and approaches9.
Toxic Cannabis & Phytoremediation
One of the most glaring problems within the hemp and supplement market is the lack of accountability and product adequacy testing. When it comes to toxic screening, cannabis in all form are of concern, because it can be a highly toxic plant. This is because it performs a process called phytoremediation. Meaning that cannabis absorbs heavy metals and many of the agricultural chemicals in the soil such as pesticides, herbicides, and fertilizers. Many companies like to hide behind proprietary when it comes to analysis or ingredient sourcing, however, it's not an excuse that holds any weight when it comes to the safety of cannabis, period. Fortunately, the National Animal Supplement Council (NASC) works with some CBD companies to help protect against contaminated CBD products and other supplements from entry to the marketplace. In other words, it is wise to avoid pet supplements without the NASC seal. We'll explain a bit more about the NASC below.
So How is CBD Allowed on The Market?
In short, it's not – but there is light for use of CBD in pets. In fact, the National Animal Supplement Council (NASC) works in close communication with the FDA to establish quality and safety guidelines for all supplements, including CBD. This non-profit organization indicates that products with its seal are from companies committed to quality, vigilance, and continuous improvement to promote the well-being of companion animals and horses.  Members (manufacturers of pet supplements) must agree to adhere to NASC's quality standards, part of which includes an independent audit to ensure conformance with quality system requirements. In order to use the NASC seal, members must follow the guidelines of the organization and demonstrate a commitment to responsible conduct in the industry.14
While CBD products are illegal by FDA definition many companies have been able to offer these products to consumers by working with the NASC and following strict policies to produce them. One of the most important aspects of this relationship is the Adverse Event Reporting System. An adverse event (AE) refers to a complaint involving animal health or nutritional supplement linked to any negative event that may be associated with the use of a product. Each member of the NASC is required to investigate and resolve every AE. Additionally, all AE's must be reported to the NASC each month. This robust system tracks AEs by ingredient and product, with the system and information being available to the FDA14. 
Because of this system the FDA can view and track potential problems and investigate further if needed. Further, if CBD manufacturers do not use the term "CBD" on the label or make claims referring to the cure, treatment, prevention, or mitigation of any disease or condition it is likely the FDA will not enforce the issue at least at this time. As stated earlier, ongoing research projects and results may influence this in either direction in the future.
Summary
Simply put, CBD supplements and other products are not legal. However, since they are already produced and consumed in such high volume without a large number of adverse effects the FDA has eased enforcement of companies operating safely. The same cannot be said for companies who risk safety by cutting corners with sourcing, labeling claims, and/or adequacy testing. The FDA recognizes that CBD manufacturers who are operating in good faith want regulation and they also recognize that the medical communities are seeing positive results for their patients. However, until quality data are available to support claims and benefits it is unlikely the FDA will budge in its formal stance on the issue.
In Part III we will discuss the data that is and is not available for short and long-term CBD use in pets, as well as information on giving CBD to your pet. We will also explore the documented risks of hemp and marijuana in pets, and what to do if you find that your pet has ingested marijuana. Did you miss Part I in the CBD & Hemp series?
About the Author: Nicole Cammack
Nicci is the owner of award-winning NorthPoint Pets & Company, in Connecticut. She is also the Founder & CEO of Undogmatic Inc. Her undergraduate and graduate education includes biology, chemistry, business, and nutrition. She has worked in the pharmaceutical industry on multiple R&D projects and has had the privilege to learn from leading international figures in the human and pet health industry. She regularly lectures at national conferences, including federal, state, and municipal K9 events. Her current research involves identifying pathogenic risk factors and transmission among raw fed pets through a comprehensive worldwide survey.
www.northpointpets.com
www.undogmaticinc.com
References
1. Sawler J, Stout JM, Gardner KM, et al. The Genetic Structure of Marijuana and Hemp. PLoS ONE. 2015;10(8). doi:10.1371/journal.pone.0133292
2. Marijuana, the Second Trip. Revised Edition by Bloomquist, Edward R.: Good PAPERBACK | Earthlight Books. Accessed June 3, 2020. https://www.abebooks.com/Marijuana-Second-Trip-Revised-Edition-Bloomquist/22676164305/bd
3. Kogan L, Schoenfeld-Tacher R, Hellyer P, Rishniw M. US Veterinarians' Knowledge, Experience, and Perception Regarding the Use of Cannabidiol for Canine Medical Conditions. Front Vet Sci. 2019;5. doi:10.3389/fvets.2018.00338
4. Fitzgerald KT, Bronstein AC, Newquist KL. Marijuana Poisoning. Top Companion Anim Med. 2013;28(1):8-12. doi:10.1053/j.tcam.2013.03.004
5. Mackie K. Cannabinoid Receptors: Where They are and What They do. J Neuroendocrinol. 2008;20(s1):10-14. doi:10.1111/j.1365-2826.2008.01671.x
6. Maroon J, Bost J. Review of the neurological benefits of phytocannabinoids. Surg Neurol Int. 2018;9. doi:10.4103/sni.sni_45_18
7. Levinsohn EA, Hill KP. Clinical uses of cannabis and cannabinoids in the United States. J Neurol Sci. 2020;411:116717. doi:10.1016/j.jns.2020.116717
8. Mechanisms of CB1 receptor signaling: endocannabinoid modulation of synaptic strength | International Journal of Obesity. Accessed June 5, 2020. https://www.nature.com/articles/0803273
9. Commissioner O of the. FDA Regulation of Cannabis and Cannabis-Derived Products, Including Cannabidiol (CBD). FDA. Published online March 10, 2020. Accessed June 4, 2020. https://www.fda.gov/news-events/public-health-focus/fda-regulation-cannabis-and-cannabis-derived-products-including-cannabidiol-cbd
10. Commissioner O of the. FDA Warns Companies Illegally Selling CBD Products to Treat Medical Conditions, Opioid Addiction. FDA. Published April 26, 2020. Accessed June 6, 2020. https://www.fda.gov/news-events/press-announcements/fda-warns-companies-illegally-selling-cbd-products-treat-medical-conditions-opioid-addiction
11. How CBD pet product brands avoid federal warnings. Accessed June 12, 2020. https://www.petfoodindustry.com/articles/8793-how-cbd-pet-product-brands-avoid-federal-warnings
12. Drug Scheduling. Accessed June 6, 2020. https://www.dea.gov/drug-scheduling
13. AVMA weighs in at cannabis hearing. American Veterinary Medical Association. Accessed June 17, 2020. https://www.avma.org/javma-news/2019-08-15/avma-weighs-cannabis-hearing
14. FAQs. NASC LIVE. Accessed June 13, 2020. https://nasc.cc/faqs/
15. Resnik DB. Beyond post-marketing research and MedWatch: Long-term studies of drug risks. Drug Des Devel Ther. 2007;1:1-5.
16. Deabold KA, Schwark WS, Wolf L, Wakshlag JJ. Single-Dose Pharmacokinetics and Preliminary Safety Assessment with Use of CBD-Rich Hemp Nutraceutical in Healthy Dogs and Cats. Animals. 2019;9(10):832. doi:10.3390/ani9100832
17. McGrath S, Bartner LR, Rao S, Kogan LR, Hellyer PW. A Report of Adverse Effects Associated With the Administration of Cannabidiol in Healthy Dogs. :5.
18. Commissioner O of the. What You Need to Know (And What We're Working to Find Out) About Products Containing Cannabis or Cannabis-derived Compounds, Including CBD. FDA. Published online March 3, 2020. Accessed June 12, 2020. https://www.fda.gov/consumers/consumer-updates/what-you-need-know-and-what-were-working-find-out-about-products-containing-cannabis-or-cannabis
19. Wakshlag JJ, Cital S, Eaton SJ, Prussin R, Hudalla C. Cannabinoid, Terpene, and Heavy Metal Analysis of 29 Over-the-Counter Commercial Veterinary Hemp Supplements. Vet Med Res Rep. 2020;11:45-55. doi:10.2147/VMRR.S248712
https://www.northpointpets.com/wp-content/uploads/2020/06/CBDPartII-LegalOrIllegal_featuredimage-scaled-1.jpg
1599
2560
Nicole R. Cammack
https://northpointpets.com/wp-content/uploads/2022/08/NPP_nav_color-1-300x94.png
Nicole R. Cammack
2020-06-28 21:47:00
2023-05-15 15:24:30
CBD & Hemp: Legal or Illegal?