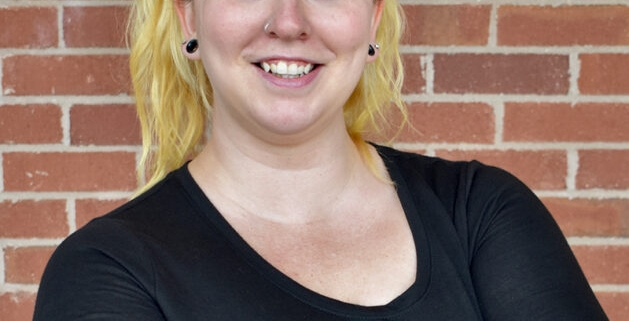 Q & A Session with Caitlyn
[vc_empty_space height="40px"]
What brought you to NPP/tell us your background?
I was previously working at a different pet store. I realized I found joy working with the customers and their pets, and wanted to do more. NPP really goes the extra mile and I am excited to be a part of it.
What is your super power with NPP?
Versatility. I work equally out in the front with customers, as well as behind the scenes stocking, receiving deliveries, and etc.
Tell us about your pets!
I grew up with a border collie and a black cat. I currently have an almost 2 year old Syrian hamster, named Bugsy. His favorite treat is cheese balls (meant for small pets)!
What do you enjoy most about working at NPP?
The genuine care we have about pet health. Also getting to meet everyone's pet of course!
Tell us your must-have item from NPP.
A
 kong knots toy. It's 
a
 great 2 in 1 toy! Starts as 
a
 stuffed animal, and on the inside is 
a
 rope skeleton.
What is your favorite product to recommend and why?
Bixbi bark pops. They are low-calorie and practically cheese puffs for dogs!
What question do you get asked the most?
"What should I be feeding?" Customers ask this often, whether it's what food to get or how much of it they should be feeding. It could be because of health reasons for their pet or someone just recommends us! We always get as much information as we can, to provide the best nutritional options.
What is your proudest/most memorable moment since working at NPP?
I've already learned so much in a short time. But one thing that immediately stuck with me, is how much a dog should eat per day if eating dry food. Most people tend to overfeed their dogs, sometimes by a lot. A proper diet increases the overall health of the pet.
https://www.northpointpets.com/wp-content/uploads/2021/09/team_caitlyn-e1640180722708.jpg
800
629
NorthPoint Pets
https://northpointpets.com/wp-content/uploads/2022/08/NPP_nav_color-1-300x94.png
NorthPoint Pets
2021-12-20 21:25:56
2023-05-08 23:27:06
Q & A Session with Caitlyn