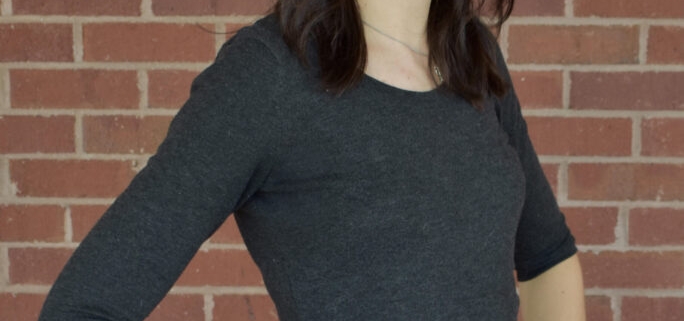 Q&A with our Newest Pack Manager Jenna
You are new to NorthPoint Pets, but not new to the Pet Food industry, tell us a little about where you're coming from!
My journey with the pet food industry began back in 2013 when I started as a part-time sales associate at Pet Valu. I spent my downtime educating myself about diet and nutrition – literally by comparing and researching food ingredient panels during my shifts. It wasn't long before I was able to start making recommendations to customers whose pets would benefit from a change in diet. When those customers started coming back to relay the improvements they'd seen in their pet, I was hooked! I fell in love with the feeling of being able to help pet parents to help their pets live healthier, happier lives. I was later promoted to store manager and was able to share what I had learned with my own teams.
After Pet Valu, I accepted a position with MyAgway – a local lawn, garden, and pet supply store. While I was confident in my knowledge of the pet department, having to learn a whole new world of caring for lawns and plants proved to be exceptionally challenging! (It took me a while to gain confidence in that role!) Nonetheless it offered even more opportunity to expand my knowledge of the pet industry and develop my management skills. I remained in that role until this January when Nicci and I connected about an opportunity with NorthPoint!
If you could give pet owners Shopping at NorthPoint for the first time one piece of advice what would it be?
Talk to us! The NPP team is the strongest, the most knowledgeable team I've ever had the pleasure of working with in my career. NorthPoint Pets has a reputation of exceeding expectations when it comes to your pet's health and wellbeing – and for good reason! You'll receive individual attention to discuss your pet's diet, lifestyle, and preferences so you can get specialized advice and recommendations. Nothing at NPP is cookie cutter, so I guarantee you'll be pleasantly surprised by the refreshing energy that the team brings to the store.
What pet product can't you live without right now?
LickiMats, all the way. They're such a genius item for anyone who has a furry vacuum like I do. Both of my cats absolutely INHALE their food, so smearing their wet/raw food onto a LickiMat slows them down quite a bit. Plus, it keeps them occupied for much longer than feeding from a dish. I have 3 of them and plan to buy a fourth!
Tell us the story of your favorite pet name?
Aerie is my first cat (although we also have my husband's cat, Spook). I was NOT a cat person, and I had zero intentions of getting a cat until I saw her in the adoption cage at Pet Valu and instantly fell in love. She was this tiny little derpy calico kitten covered in weightless white fluff, which we later dubbed as "footie pajamas." We wanted a name that spoke to her carefree personality and also her excessive white floof. 'Aerie' seemed to be the most fitting, although most days we call her by her other (sometimes more fitting) names: Trouble and Hoover!
Why do you like working with pets? What's your favorite part?
I'm just here for the puppy cuddles!….. just kidding!

While I do love a face full of doggie kisses, there's so much more that I enjoy about my job. First and foremost, I love being able to work with pet parents to improve their pet's life through diet and nutrition. It's the best feeling in the world to be able to share knowledge with someone and have that information change their pet's life for the better.
Since health and wellness (for people and pets) is a huge interest for me overall, it's been a treat to learn from the knowledgeable and collaborative team at NPP. So this role really does incorporate all aspects of my passion, including getting puppy kisses on the regular![vc_empty_space height="40px"]
Asking the important questions now…can we see some pictures of your pets?
[vc_empty_space height="40px"][vc_single_image image="4589″ img_size="full"]– Aerie[vc_single_image image="4592″ img_size=""]– Gatsby[vc_single_image image="4596″ img_size=""]– Spook
https://www.northpointpets.com/wp-content/uploads/2021/04/Jenna-Headshot-scaled-e1619705764329.jpg
958
684
Jenna Harrison
https://northpointpets.com/wp-content/uploads/2022/08/NPP_nav_color-1-300x94.png
Jenna Harrison
2021-02-19 18:48:43
2023-05-04 19:13:39
Q&A with our Newest Pack Manager Jenna