Our Team Answers Your Top 3 Questions About Pet Nutrition
At NPP, we're passionate about the health and wellness of all your pets. Just for fun, we sat down with each team member individually and asked the same 3 questions, without sharing their answers with the rest of the team. Here are their answers!
If you could give ONE piece of advice to someone feeding kibble, what would it be?
Jenna: Add some fresh food to the bowl.
Beth: Hydrate it.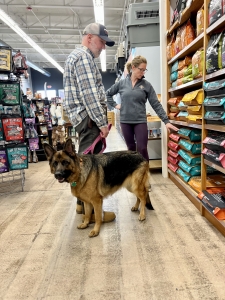 Savannah: At least hydrate it, always. Kibble is so dehydrating.
Tina: Add SOMETHING fresh.
Nikki: Feed the BEST you can afford, and always add moisture with fresh fruits and veggies.
Nicci: Add SOME fresh food to the bowl.
Caitlyn: Kibble should always be hydrated.
Adriana:  Always hydrate your kibble even if it's just something as simple as water.
Morgan: Hydrate it.
Mercedes: Hydrate it.
What ONE piece of information do you find yourself repeating most often to pet owners?
Jenna: A little bit of fresh food in the bowl goes a long way!
Beth: You're overfeeding.
Savannah: At least consider the benefits of a raw diet.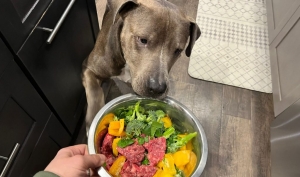 Tina: You're feeding too much.
Nikki: You're feeding too much.
Nicci: Your dog isn't allergic to chicken.
Cailtyn: Rotation of flavors/proteins is highly recommended.
Adriana: You're overfeeding.
Morgan: You're overfeeding.
Mercedes: Wash your food and water bowls!
What's the #1 reason you would recommend a fresh food diet to pet owners?
Jenna: Your pet's health will improve ten-fold by replacing any processed kibble with fresh food. 
Beth: It's the cleanest way to feed your pet.
Savannah: Because it's so much better for them – it improves EVERYTHING for your pet.
Tina: For the same reason WE need fresh food in our diet.
Nikki: It's healthier, for a fuller enriched life.
Nicci: Decreased inflammation.
Caitlyn: A fresh/raw diet is more biologically appropriate for dogs and cats.
Adriana: For their pet's overall wellbeing and to tackle common health conditions.
Morgan: Fresh food benefits your pet's whole body – starting with their organs.
Mercedes: It's super low in carbohydrates.
https://www.northpointpets.com/wp-content/uploads/2021/09/NorthPoint_High-Res-2-scaled-1.jpg
1708
2560
Jenna Harrison
https://northpointpets.com/wp-content/uploads/2022/08/NPP_nav_color-1-300x94.png
Jenna Harrison
2021-09-09 14:47:18
2023-06-23 15:04:06
Our Team Answers Your Top 3 Questions About Pet Nutrition